Seahawk Inshore Fishing Charters Winter Fishing Report and Forecast
11/23/2017 Redfish, Speckled Trout, Black Drum, and Striped Bass
Southeastern North Carolina is blessed with some awesome winter fishing for Redfish, Speckled Trout, Black Drum, and Striped Bass. Some of the best fishing of the year for these species can occur. Redfish and Black Drum fishing can be incredible in December and January and good thru Febuary. Speckled Trout fishing is good thru December with spurts thru January and February depending on water temps. Striped Bass fishing can be good all winter long in the upper Cape Fear River.
Winter Redfishing
Our winter red drum fishing is one of North Carolina's best shallow-water fishery because the waters are the warmest in the state. In the winter months redfish school up on dark, muddy flats and creeks seeking warmer waters that these areas create from the afternoon sun. Schools range from 10 to 50 fish schools in the creeks and 100 to 200 fish on the flats. Some of our best redfishing days have been in the winter months, especially December and January. Scented artificials, soft plastics, live or dead shrimp, and live mud minnows are the baits of choice for winter redfish.
Winter Speckled Trout Fishing
December is typically one of the best months to catch speckled trout in the Cape Fear area. Depending on water temps, specks can be caught throughout the winter months and typically bite better on the warmer, sunny days. Soft plastics on 1/4 ounce jigheads and hardbaits such as Mirrolures worked slow are top producers. Live shrimp, when available is the number one bait of choice to put good numbers of these tasty fish in the boat.
Winter Black Drum Fishing
We have a awesome winter Black Drum fishery here in the Lower Cape Fear area. Black Drum will often school with redfish in some of the same holes on the lower stages of the tides. Black Drum are a blast to catch on light tackle and fight similar to redfish with more direction changes. These along with redfish, and speckled trout make for some incredible action in the winter months. They also make great table fare and there is a limit of 10 per person, so we can fill up a cooler with some great eating fish.
Winter Striped Bass Fishing
Striped Bass can be caught throughout the winter months in the upper Cape Fear River. This is a catch and release fishery and these fish are a blast to catch on light tackle. The sizes range from 2 to 20lbs with an occasional larger fish caught. Sometimes we also catch redfish and speckled trout in the same areas that we are catching stripers. Trolling shallow and deep diving plugs or casting swimbaits, jigs, and hardbaits are the baits of choice for winter striped bass.
Thanks for reading our report and check out some photos from our November trips.
God Bless,
Captains Jeff and Christian Wolfe
Seahawk Inshore Fishing Charters
Carolina Beach Inshore Fishing Blog
910-619-9580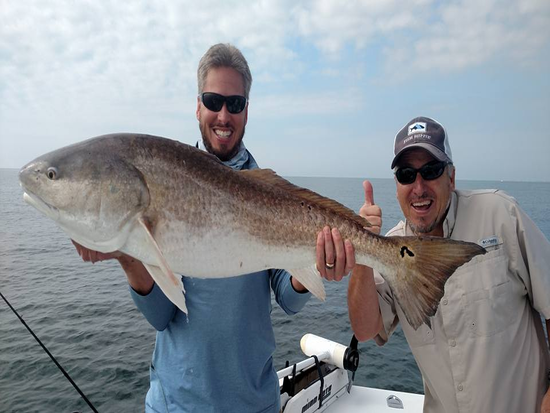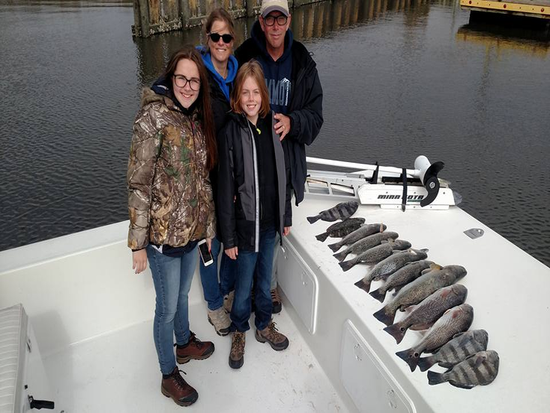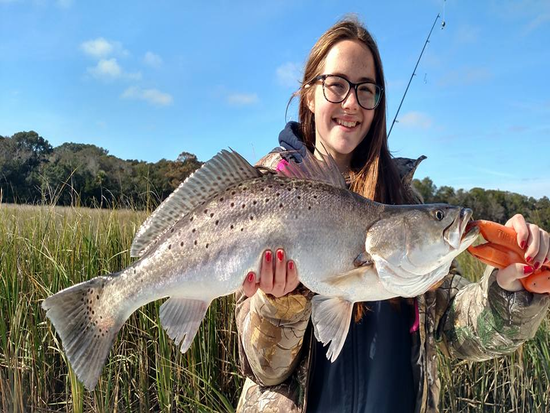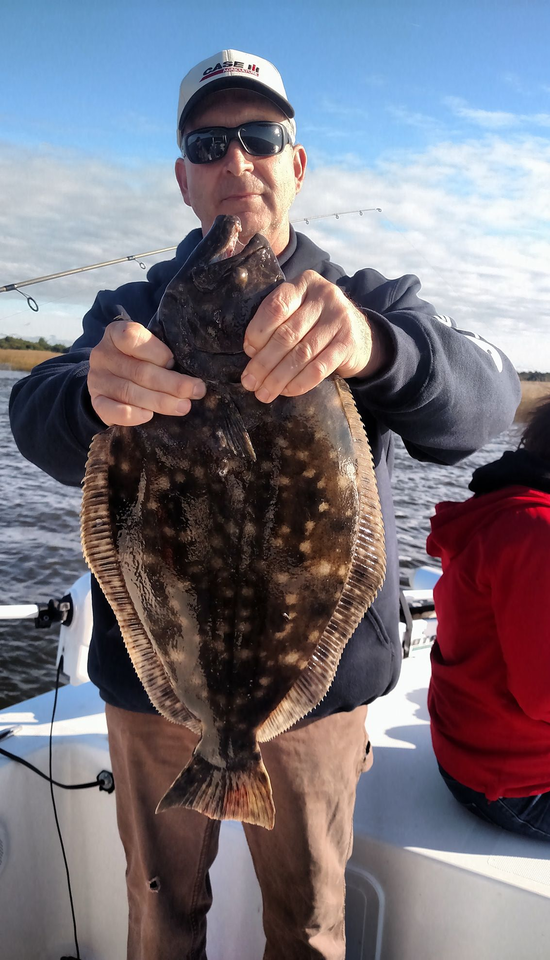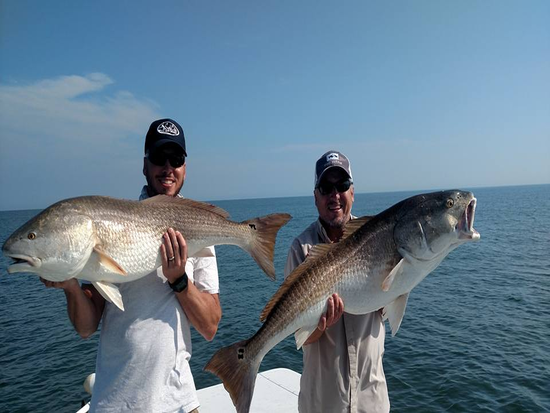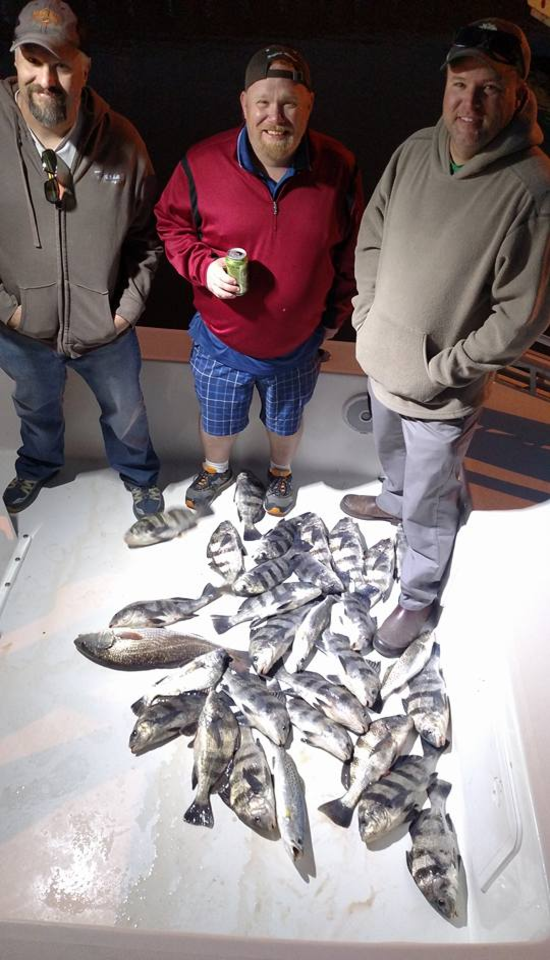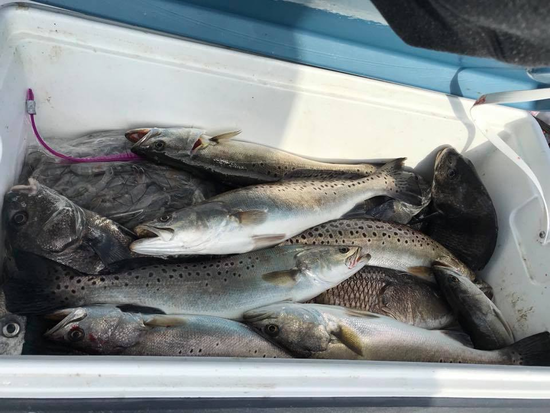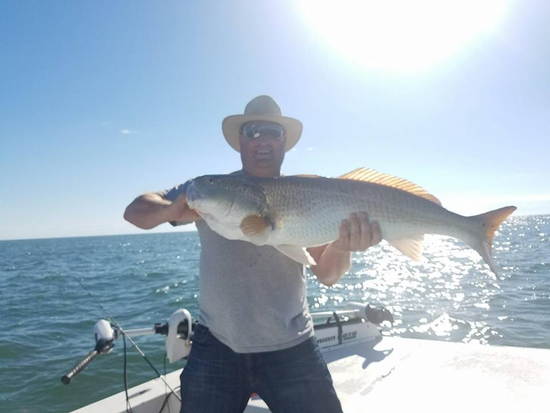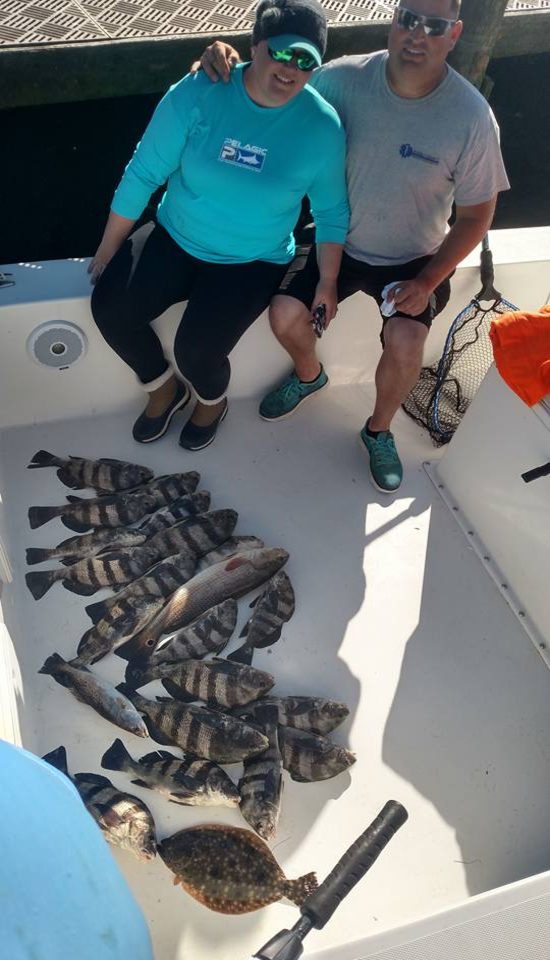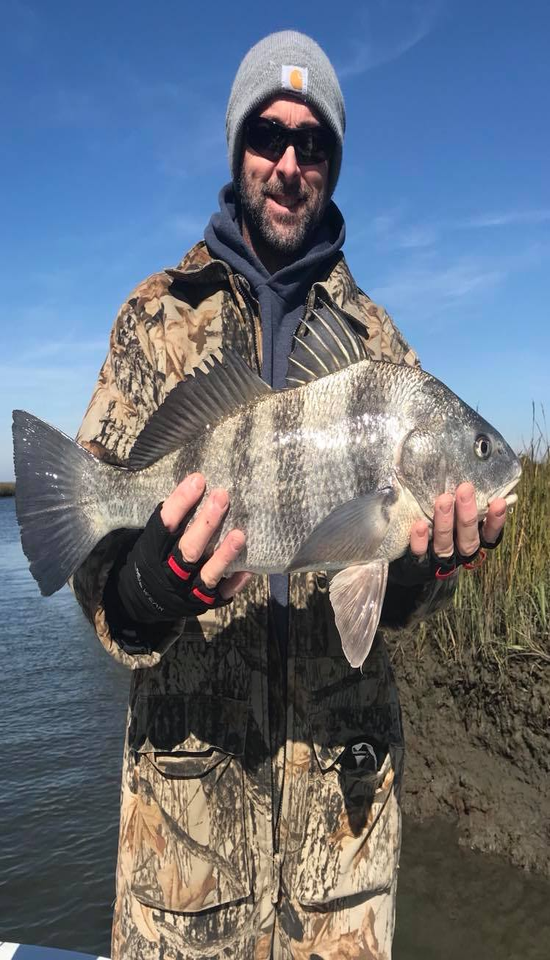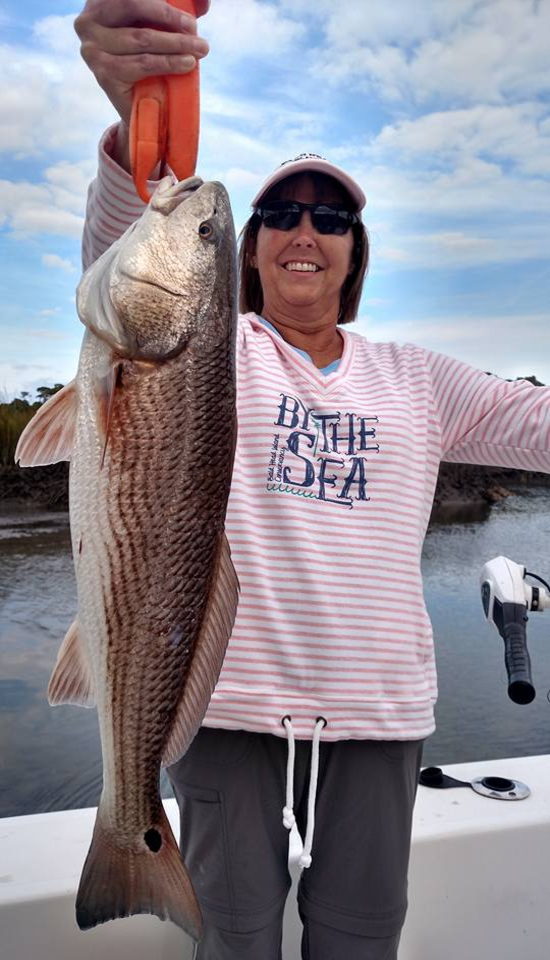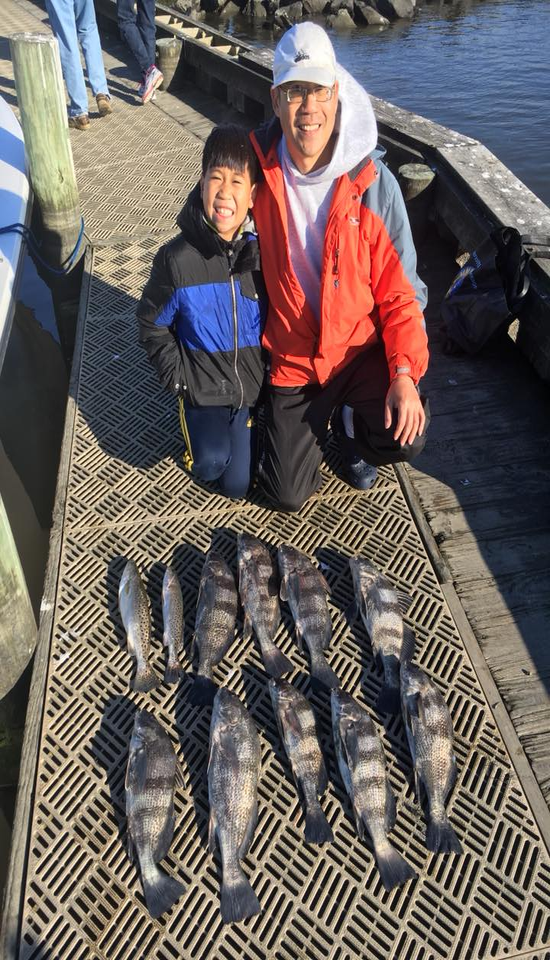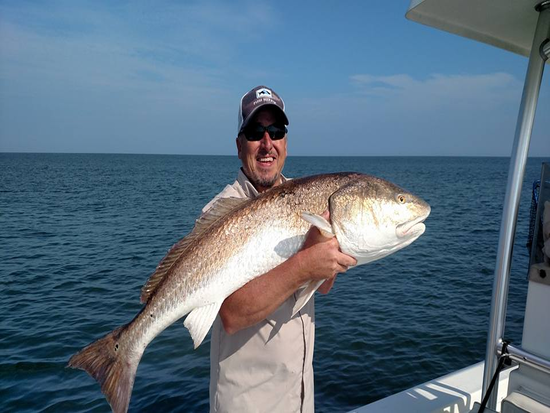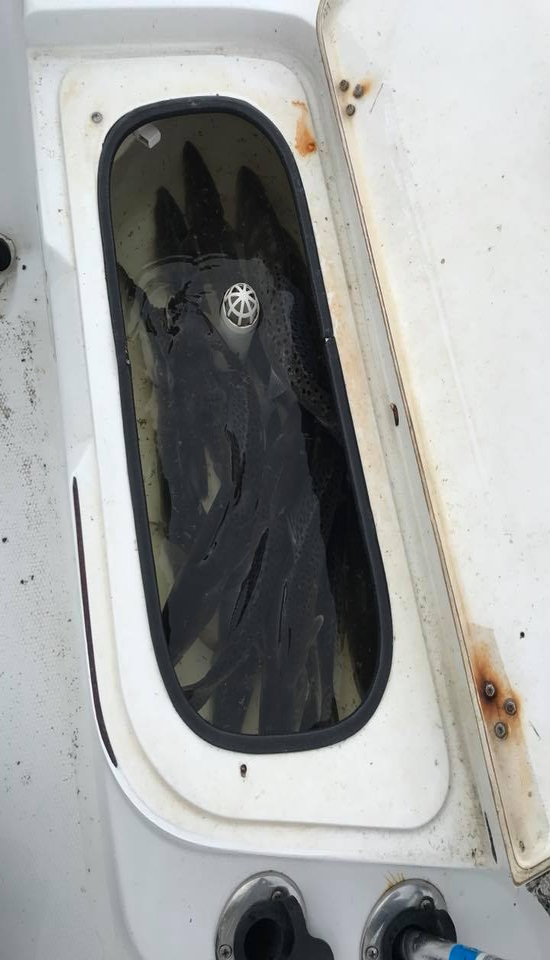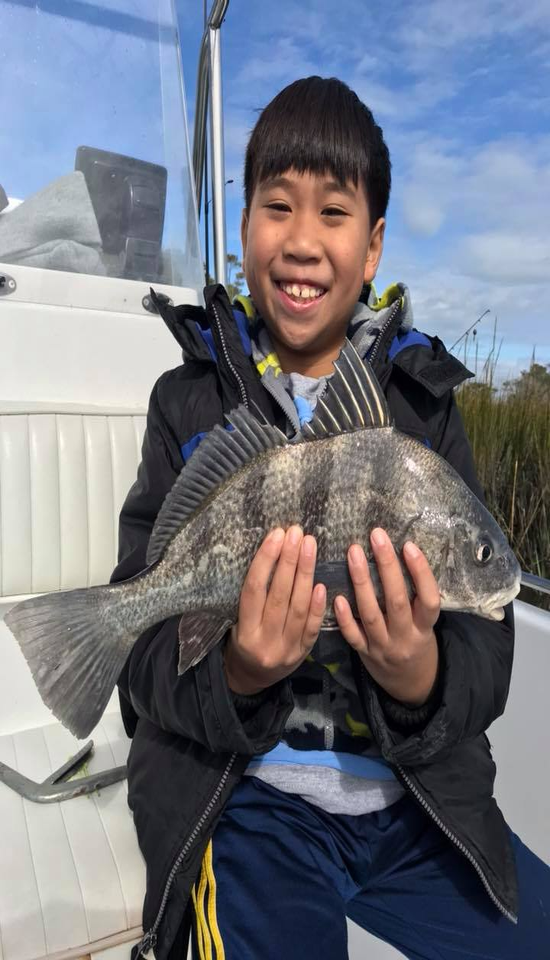 ---